September 27th, 2009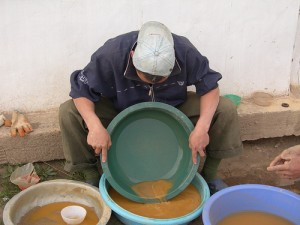 We are planning to take the kids to the Gold Country to pan for gold in mid October. My internet research has been much like panning for gold. Many cities in California share the 49'r history, and most of them are proud to mention that in their chamber of commerce page, but very few still have much more than a monument or perhaps an Olde Tyme street for the kids to check out.
I've dredged up a few things to see and do in case you are headed to the area with gold in mind.
Learn to sing Oh My Darling, Clementine about the miner who loses his girlfriend in a drowning accident and consoles himself with her sister.
Check out the Gold Country Museum and the Gold Country Medical Museum in Auburn