July 4th, 2009
We fell asleep last night to the sulphuric smoke of brightly colored cloud bottoms wafting into our open windows. Ah, July in the Bay Area!
As is customary, Big Tow is driving WWII military vehicles in the Novato parade, this morning. As you can tell, the kids don't find this exciting at all: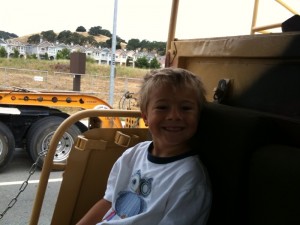 (the blue dress is Sylvie)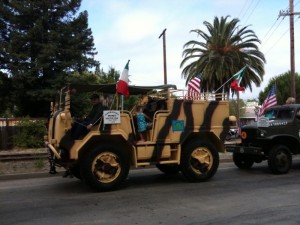 Hope your 4th is wonderful.